Side of Yankee Building with view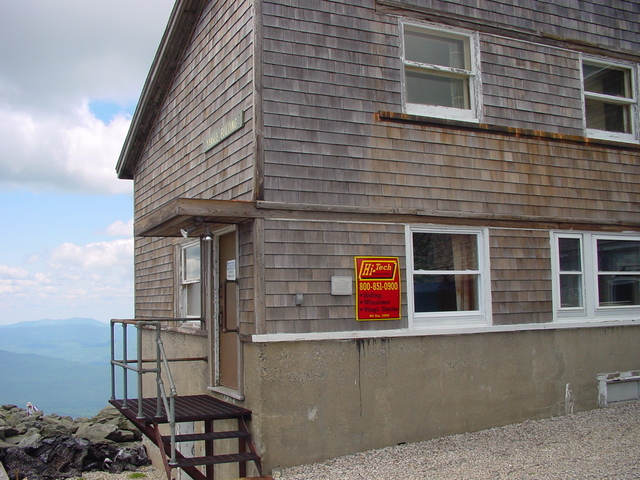 A view of the side of the Yankee Building, showing the large "Yankee Building" sign, the historic marker plaque (grey), and a nice view off into the distance. It was unbelievably gorgeous up on the rock that day!
See also
---
Copyright 2002, Garrett A. Wollman. All rights reserved. Photograph taken 2002-06-29.