Former WMTW-TV main antenna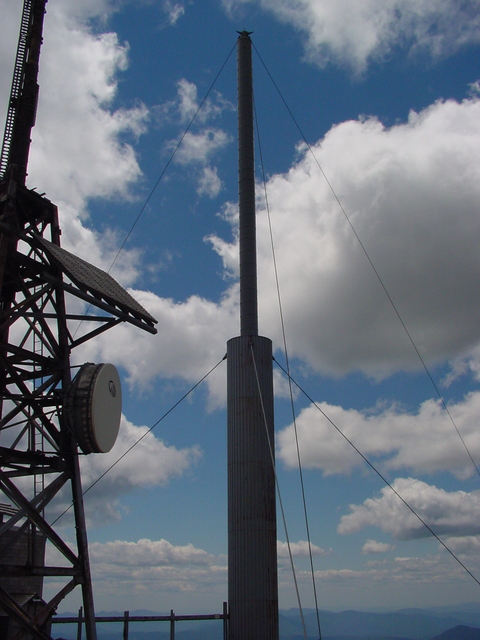 In the center of the frame is the heavily armored former main transmitting antenna of WMTW-TV. This antenna was built by RCA in the 1961, to replace the original antenna seen at left (and shown better in the next photo).
See also
---
Copyright 2002, Garrett A. Wollman. All rights reserved. Photograph taken 2002-06-29.