View from my hotel-room balcony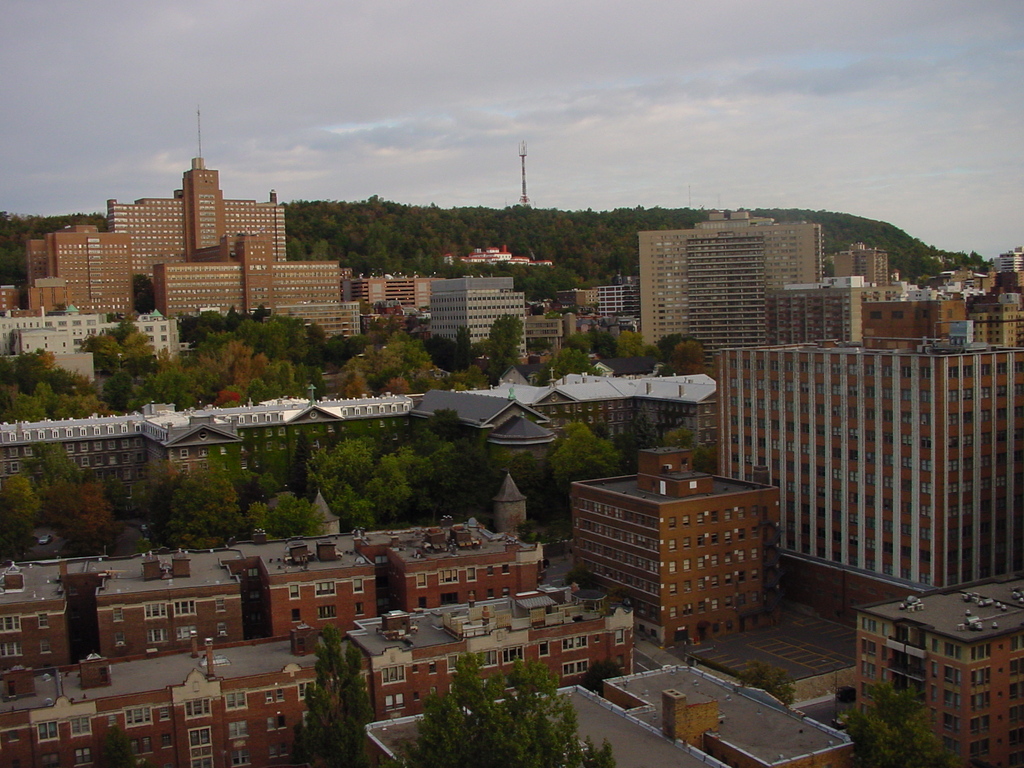 We stayed Saturday night at the Clarion Hotel in Montreal, located at 2100 de Maisonneuve West, at the southern end of downtown Montreal. (Montreal is on a grid system, but unlike many cities with which readers may be familiar, Montreal's grid is aligned to the St. Lawrence River and not the compass. Thus, the east-west dividing line on the city grid -- Boulevard St.-Laurent -- runs roughly southeast to northwest by the compass.) Thanks to a fortuitous screw-up on the part of Choice Hotels Canada, I was assigned a room on the very top floor of the hotel, which when I awoke Sunday morning gave me this fabulous view of Mount Royal (about which more later).
Our hotel was not far from the corner of St. Catherine and Atwater, where the old Forum, shrine to the gods of hockey, once stood. Actually, the outside walls still stand there, but the building was otherwise completely destroyed, and replaced within those walls by a megaplex cinema and shopping mall. I could not bring myself to take a picture.
---
Copyright 2002, Garrett A. Wollman. All rights reserved. Photograph taken 2002-09-29.