Radio Vermont studios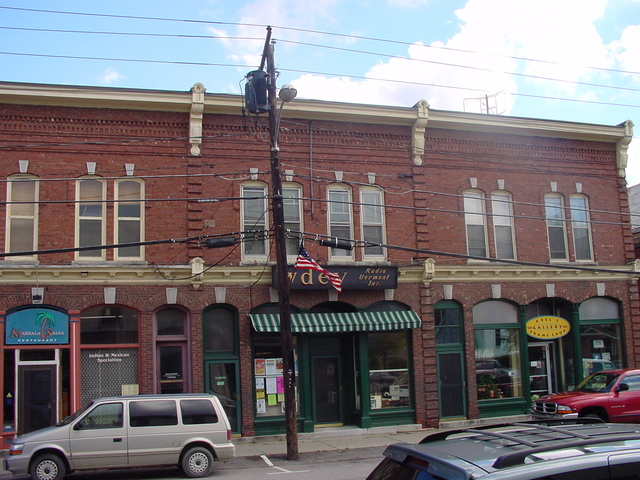 Heading into downtown Waterbury, we find the studios of WDEV, simulcast WDEV-FM (96.1 Warren), and automated classical WCVT (101.7 Stowe) all located here at 8 Stowe St. I think Stowe St. is the old alignment of Vermont's famous Route 100, which was moved farther west to make room for the interchange with I-89. To the best of our knowledge, sister stations WLVB (93.9 Morrisville) and WKDR (1390 Burlington) are located elsewhere; WLVB's at a stand-alone facility in its community of license, and WKDR's in Winooski not far from the transmitter site in Burlington's Intervale. So M Street claims, anyway.
---
Copyright 2002, Garrett A. Wollman. All rights reserved. Photograph taken 2002-09-28.