WCAX studios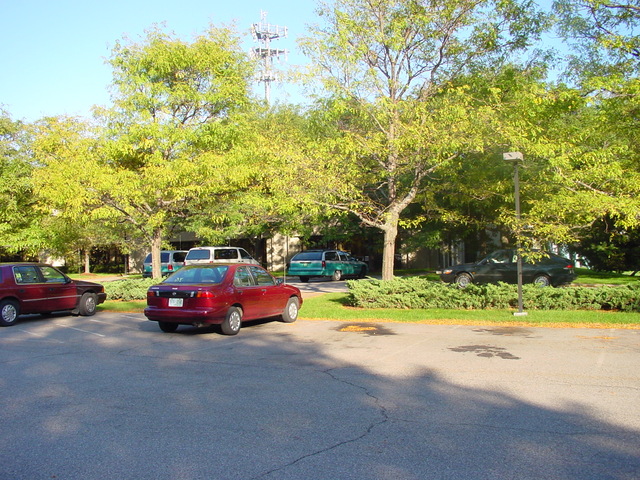 OK, first a little bit more ancient history, as best as I can reconstruct with the assistance of the Fybush Library of Broadcast History. The first radio station in Vermont was a little station on 1200 (today's 1230), operated by the State Agricultural College's extension department with callsign WCAX. WCAX eventually ended up in private hands—the Federal government was very unfriendly to state-owned radio stations for many years. The new owners were eventually granted a new regional channel, 620 kHz, and moved operations there, ultimately becoming today's WVMT. Meanwhile, since they were not allowed to own two stations in the same market, they sold the 1230 station. That station, which had kept up its affiliation with the UVM Extension Service and the WCAX callsign, then got into the TV business, establishing Vermont's first TV station, a CBS affiliate on channel 3, which naturally adopted the callsign of its sister radio station to become WCAX-TV.
That is why the channel 3 studios are still located here, on Joy Drive in South Burlington. One side of the operation was eventually sold off (and I'm not sure which one it was), but both have remained here ever since. Oh, and the channel 3 transmitter? It's another one in our collection of Mount Mansfield stations. With a full-power, non-directional VHF-low-band signal, WCAX covers nearly the entire state, and like the two FMs up there, also puts a fine signal over Montreal and Quebec's Eastern Townships. (Indeed, the signal is somewhat better in that direction than it is towards southern Vermont, because southern Quebec is comparatively flat.)
---
Copyright 2002, Garrett A. Wollman. All rights reserved. Photograph taken 2002-09-28.