WADS transmitter building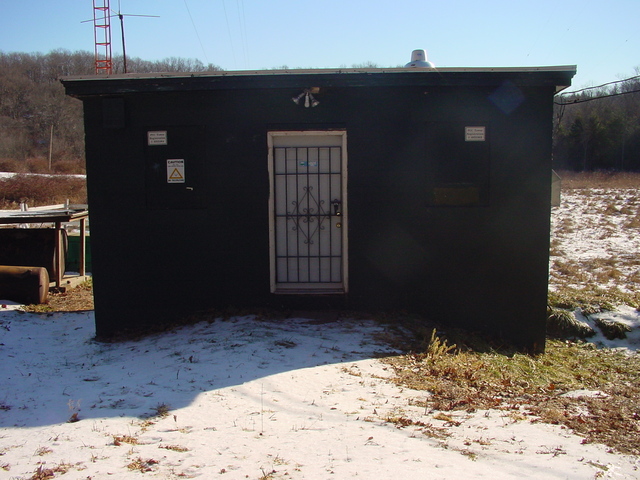 Not far down Great Hill from WSAH, on Great Hill Road, we find the two-tower array of ethnic WADS (690 Ansonia). The signal shoots right down the nearby Housatonic River to serve the stations real audience in Bridgeport.
Unfortunately, I was unable to get a decent photo of the towers, either together or separately.
---
Copyright 2003, Garrett A. Wollman. All rights reserved. Photograph taken 2003-01-12.