Processing for the Emmis stations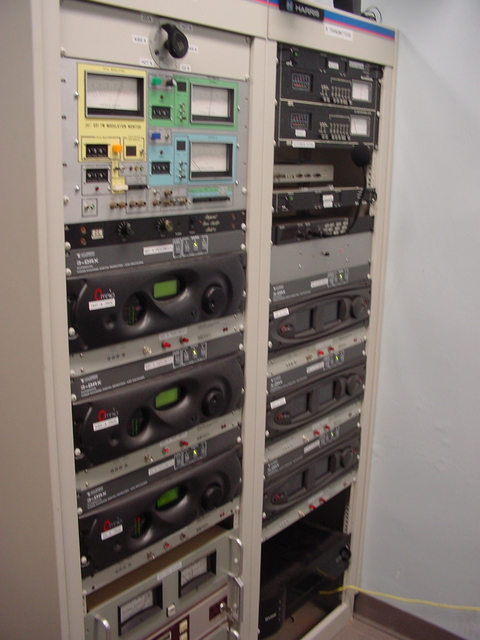 Now we've finally turned away from the window to look at the transmitter facility itself. This room was originally exclusively WQHT (97.1, urban ``Hot 97''); befitting the station's origins, it is located in the part of the building which formerly belonged to NBC. The ever-shrinking size of FM transmitters has made it possible to move the other two Emmis stations in here: WRKS (R&B ``Kiss'' 98.7, the erstwhile WOR-FM) from space formerly shared with channel 9, and WQCD (smooth jazz ``CD 101.9'', formerly WPIX-FM and sister to Tribune's WPIX-TV channel 11). Omnia3 processors and modulation monitors for all three stations are located in this rack; STL receivers are nearby.
---
Copyright 2003, Garrett A. Wollman. All rights reserved. Photograph taken 2003-01-14.