WPXN Temporary Facilities, First Mountain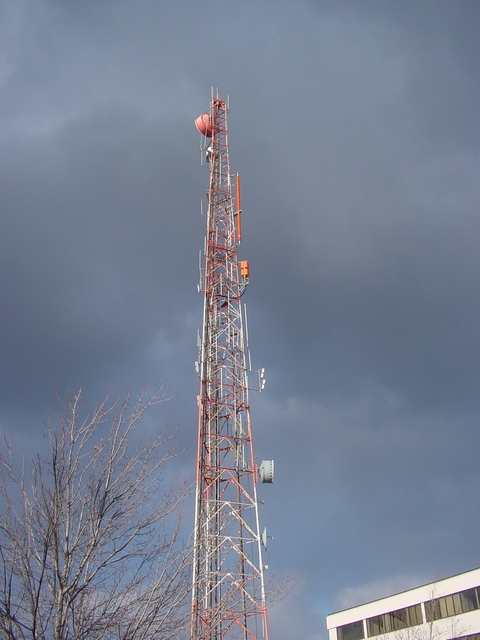 After the High Island tour, we decided to see a few things in New Jersey that had thus far escaped my attention. Chief among them was this tower, on First Mountain in West Orange, which has been the home (under Special Temporary Authority) of WPXN-TV (31 New York), which operates with a full 5 MW from that long red thing a few hundred feet up. WPXN moved here, at the site of a former Paxson-owned LPTV, when the World Trade Center was destroyed.
---
Copyright 2003, Garrett A. Wollman. All rights reserved. Photograph taken 2003-01-15.