WWPT (90.3 Westport) tower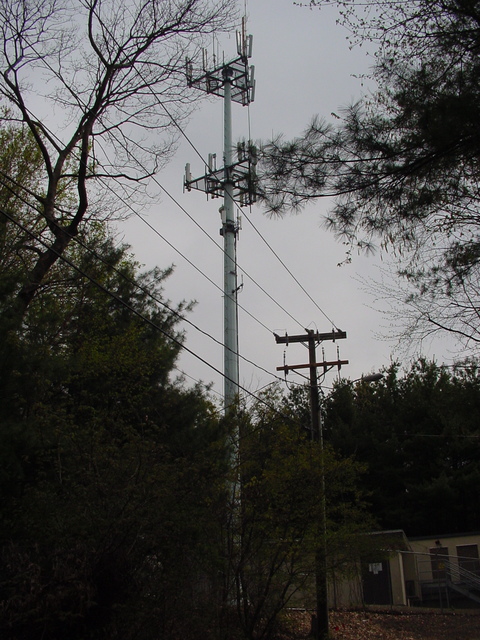 On May 4th, I went down for another in our long-running series of lunches at the Silver Star in Norwalk, Conn., with John Kosinski and Dennis Jackson. On the way, I stopped by John's studios (an exceedingly anonymous-looking office building in Milford), and then at this station, Staples High School's WWPT (90.3 Westport). It's located on this cell tower, adjacent to the Merritt Parkway on Bayberry Lane, next to a town recycling center and some sort of observatory. The next photo shows the actual antenna a bit better.
See also
---
Copyright 2003, Garrett Wollman. All rights reserved. Photograph taken 2003-05-04.