WWPT (90.3 Westport) antenna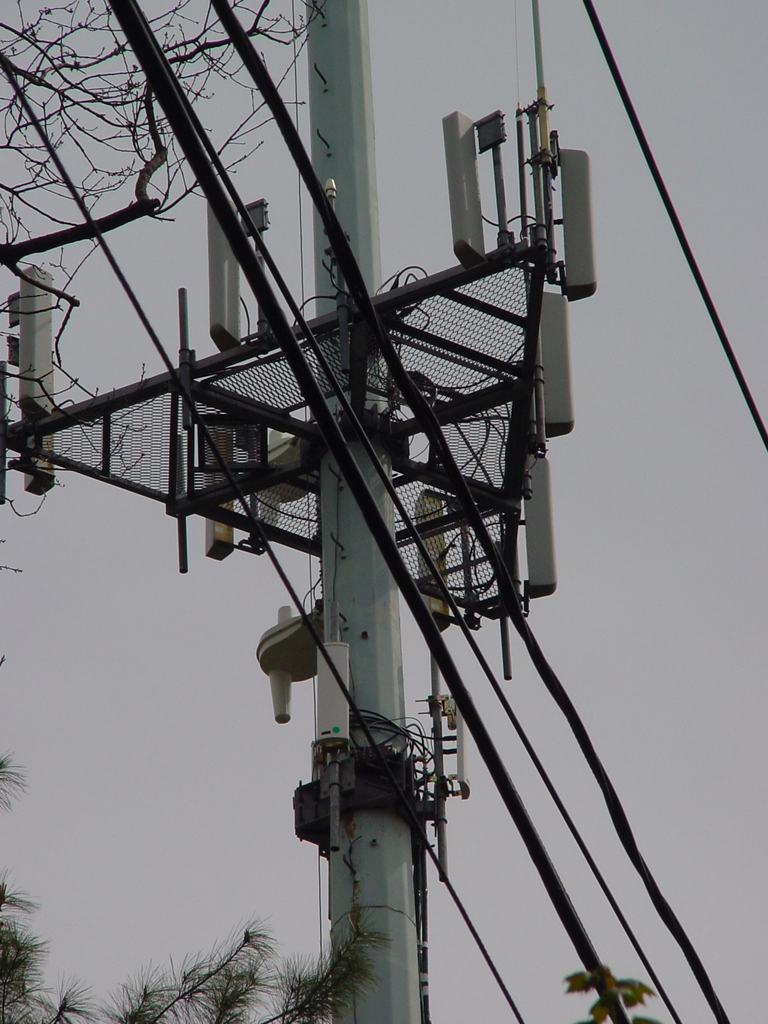 As promised, here's a close-up look at the two radomed bays of WWPT, hanging off the side of the cell tower, facing Merritt Parkway. Scott Holtzman of Motorola wrote to tell me that this appears to be a 1900-MHz PCS platform.
See also
---
Copyright 2003, Garrett Wollman. All rights reserved. Photograph taken 2003-05-04.