Holliston High School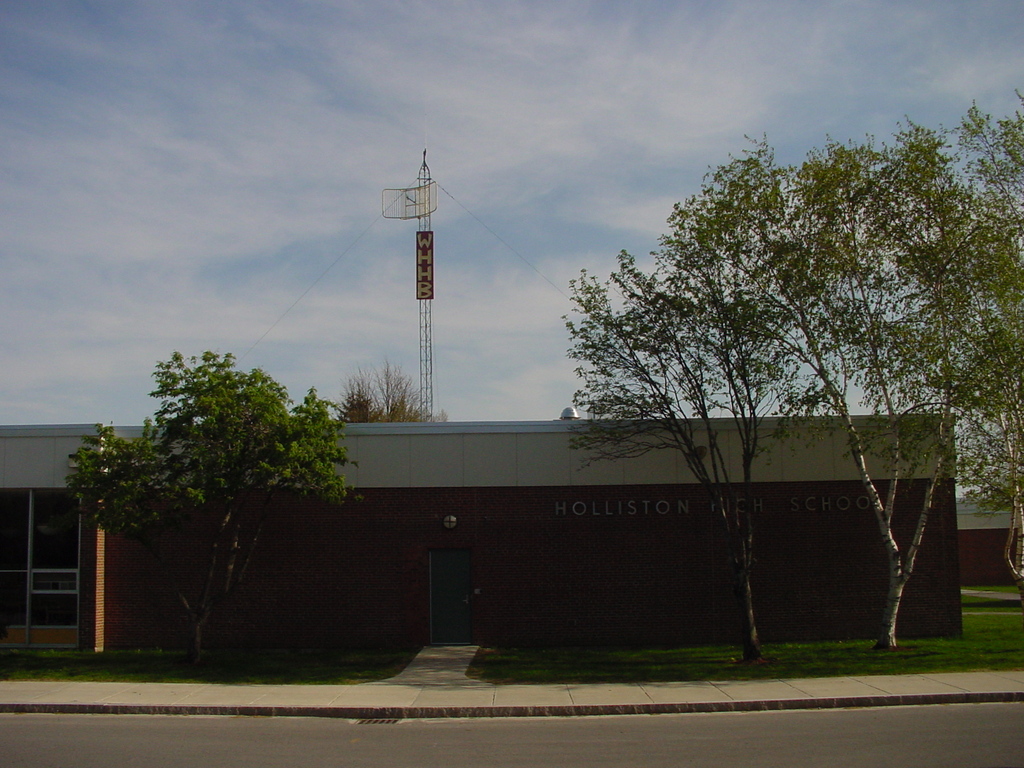 The WHHB (99.9 Holliston) studios are located somewhere in this building, as suggested by the callsign and STL antenna. When WHHB was on 91.7, the transmitting antenna was located where the STL antenna is now.
Holliston High School is located at the Highland Ave. end of Hollis St. in Holliston.
See also
---
Copyright 2003, Garrett Wollman. All rights reserved. Photograph taken 2003-05-10.