Milford Police Department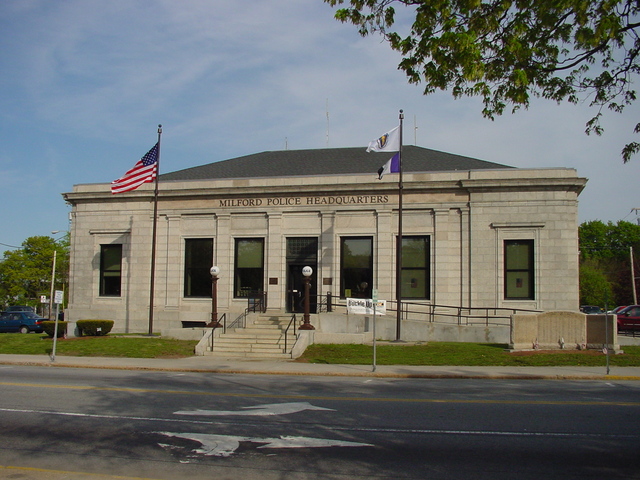 Milford has that odd feeling of so many eastern Massachusetts towns, of the donut hole that hasn't quite collapsed yet. Many of the commercial buildings look rather tired and run-down, but the civic architecture is still holding the center together. The main police station is located across the street from the War Memorial and Post Office.
See also
---
Copyright 2003, Garrett Wollman. All rights reserved. Photograph taken 2003-05-10.