Sudbury Aqueduct inlet gatehouse, Framingham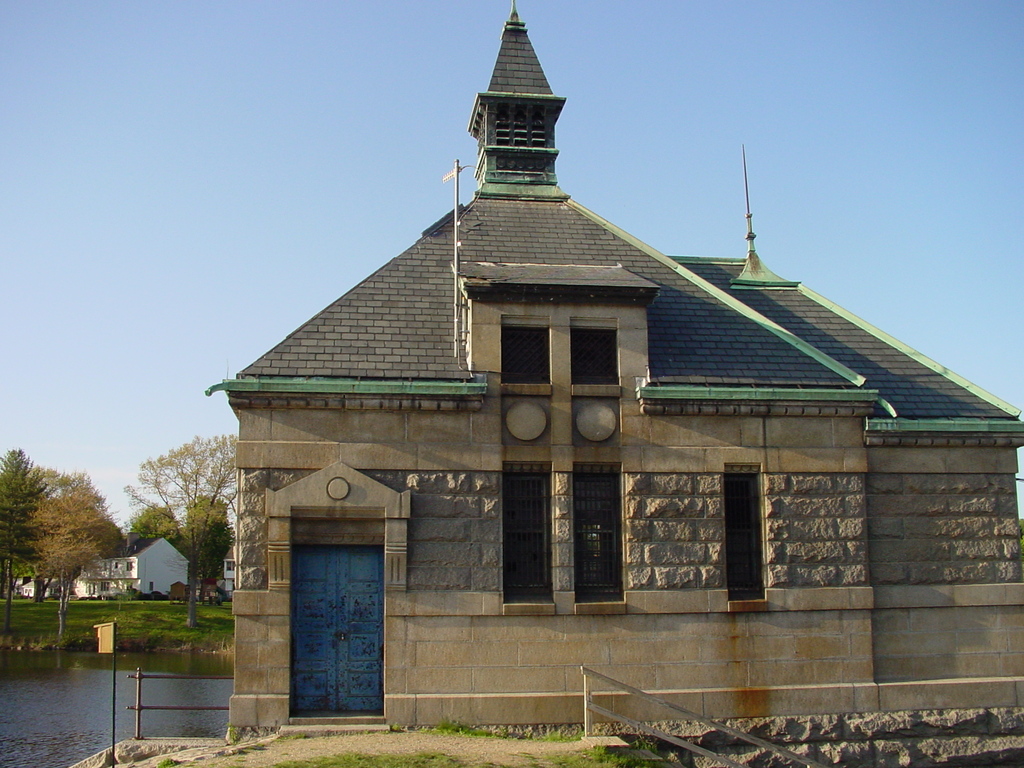 I'm standing on the earthen berm which forms one wall of Framingham Reservoir #1, looking back at the gatehouse where great valves once regulated the flow of water entering the Sudbury Aqueduct on its way to Brookline Reservoir. (The sign prohibits any activity which might be injurious to water quality or state property, but photography is apparently OK.) The wooden box at left is a birdhouse. The Sudbury Aqueduct and River pass below Winter St. out-of-frame to the right.
See also
---
Copyright 2003, Garrett Wollman. All rights reserved. Photograph taken 2003-05-10.