Summit building view (III)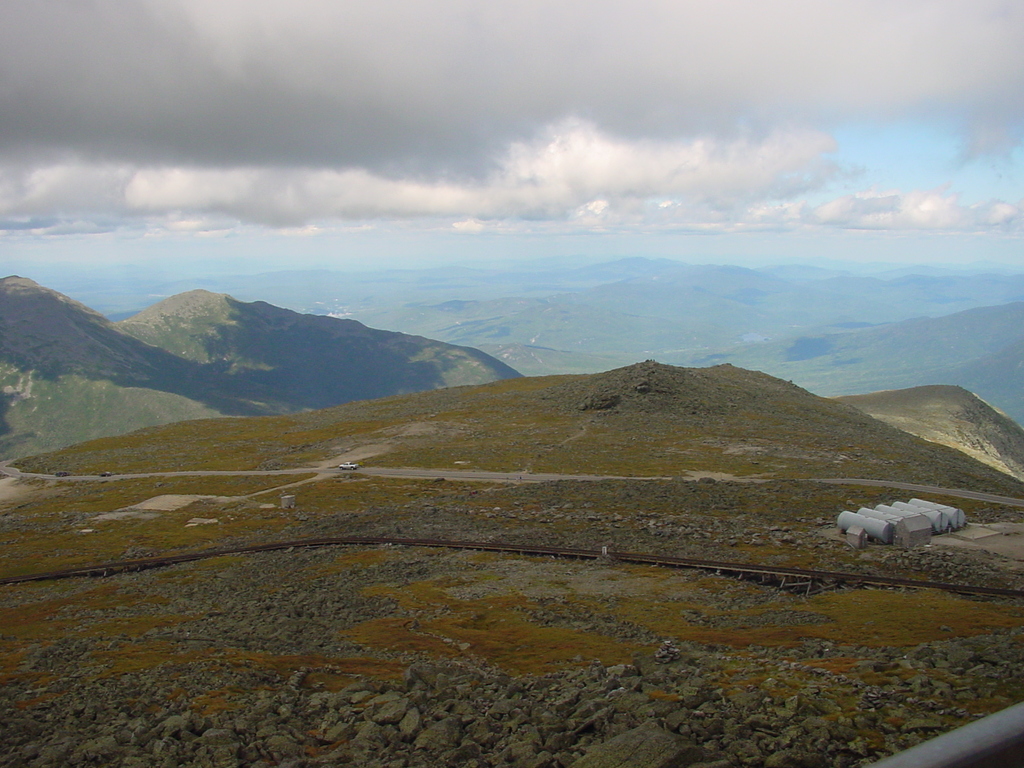 Here you can see the tanks of kerosene that power the generators (both the old one that was destroyed in the fire and the temporary generators that were there at the time of this visit). It is necessary to use the more volatile kerosene rather than the standard diesel oil because of the cold winter temperatures on Mt. Washington (as low as -40&degr;) which would solidify heavier fuels. (Even so, I expect that it is necessary to heat the fuel to get it out of the tanks and up to the summit.) There are also water tanks here to provide drinking water to the summit building.
---
Copyright 2003, Garrett Wollman. All rights reserved. Photograph taken 2003-08-23.