Summit building view (V)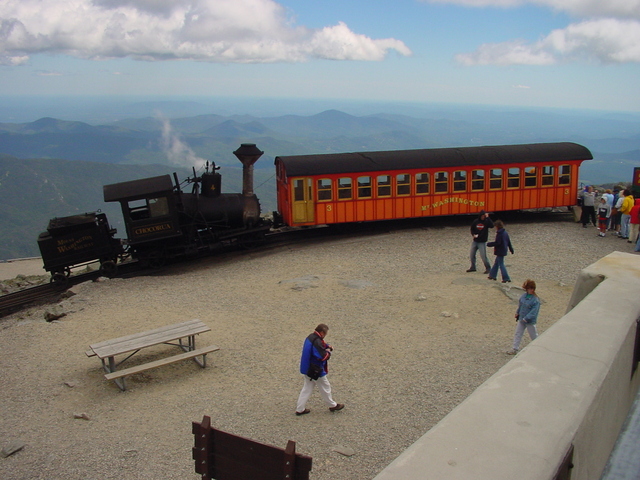 Here's a Mount Washington Cog Railway train. "The Cog", as it's known, is the oldest operating rack railway, and the second-steepest, in the world. The engine seen here, Chocorua, is MTWC #4, and was built in 1883 by Manchester Locomotive Works. It was originally built for the Green Mountain Cog Railway, which operated from 1883 to 1890 on Mount Desert Island in Maine, where it was locomotive #1.
Note that the Cog locomotives are not coupled to the passenger cars.
---
Copyright 2003, Garrett Wollman. All rights reserved. Photograph taken 2003-08-23.