Summit building view (VI)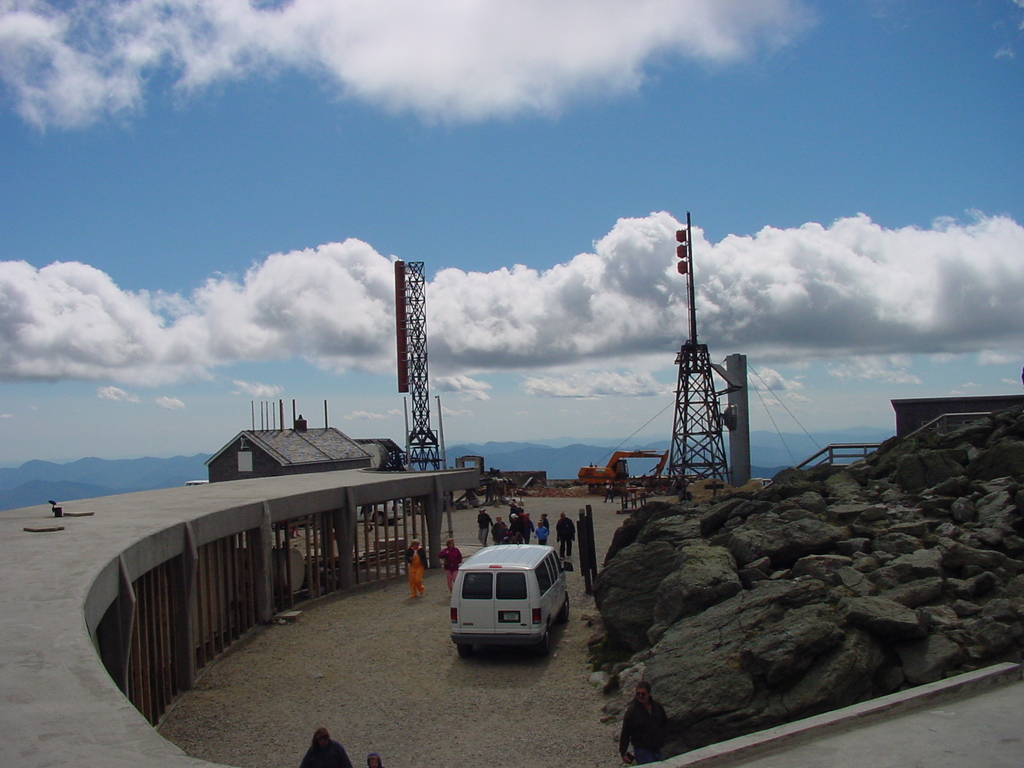 Still on the Sherman Adams Summit Building's observation deck, now looking west towards the former location of the WMTW-TV (8 Poland Spring) transmitter building (approximately where the orange bucket loader is parked). The exhaust port at center left is connected to the temporary generators providing power after the WMTW generator was destroyed in the fire. The antennas are for WHOM (94.9C Mount Washington), which had its transmitters in the WMTW building. (The replacement main and backup transmitters were installed in the nearby Yankee Building, with transmission lines run across the rocks to the antennas.) The grey cylinder had supported the channel 8 antenna; I don't know whether it was still up there at the time of the fire.
---
Copyright 2003, Garrett Wollman. All rights reserved. Photograph taken 2003-08-23.