Mount Washington antennas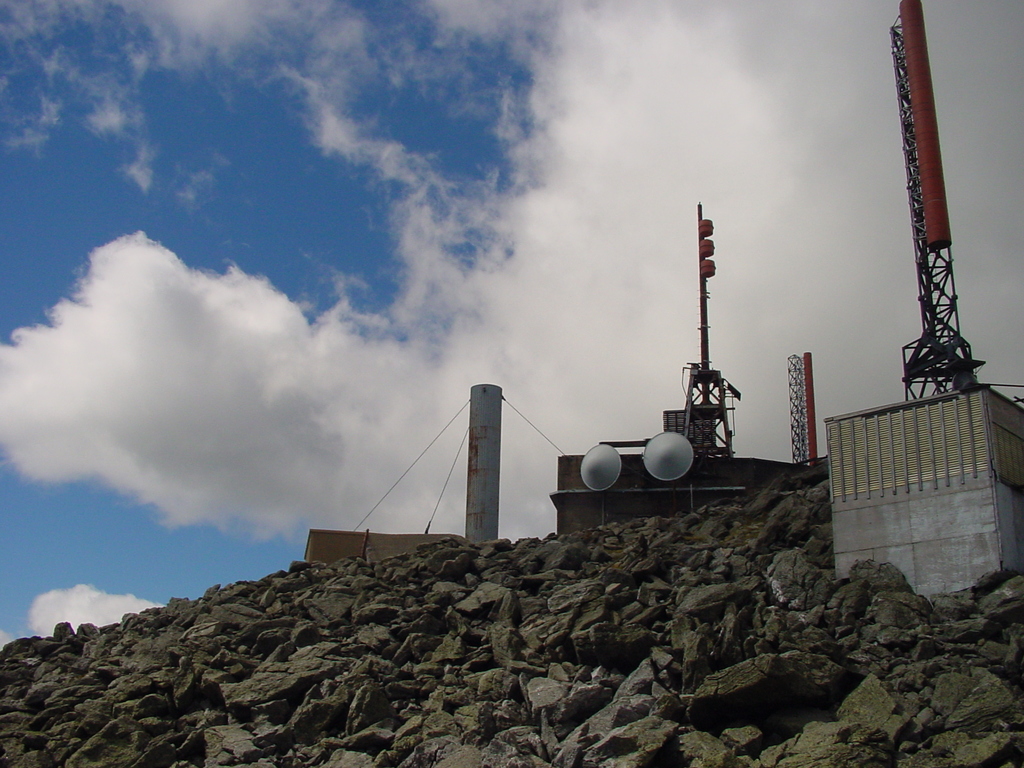 From the upper level summit parking lot, we're looking up at (L–R) the former WMTW-TV (8 Poland Spring) antenna support structure, the former former WMTW-TV tower (now a WHOM backup), the top of the WPKQ (103.7C North Conway) antenna, and the WHOM (94.9C Mount Washington) tower.
---
Copyright 2003, Garrett Wollman. All rights reserved. Photograph taken 2003-08-23.