WPMZ phasor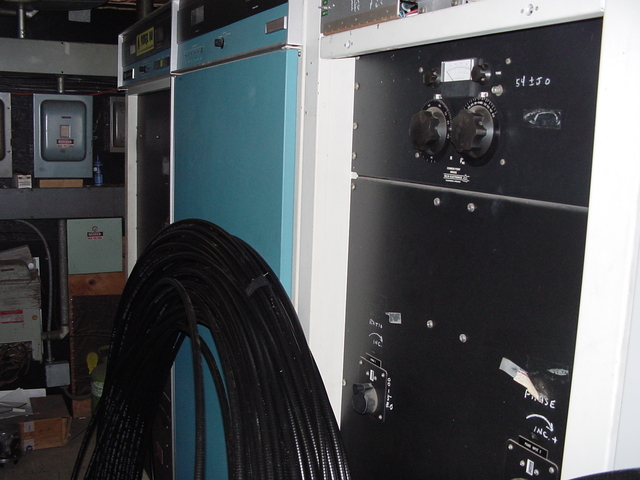 We started out at the WPMZ (1110 East Providence) site on Eastern Ave. in East Providence. When I first visited this site, it was home to the studios of Merv Griffin's group of stations in Providence, in addition to the transmitters of two FM stations and this lonely AM, which was and is not commonly owned. (Ten years ago, it was still WHIM, running country music; now it in Spanish as ``Poder 11-10''.) On the left is the backup transmitter, and on the right is the phasor for WPMZ's two-tower array.
The studios are no longer located here; under Clear Channel ownership they were consolidated at a new facility in Providence.
See also
---
Copyright 2004, Garrett Wollman. All rights reserved. Photograph taken 2004-05-08.