WJAR towers, old and new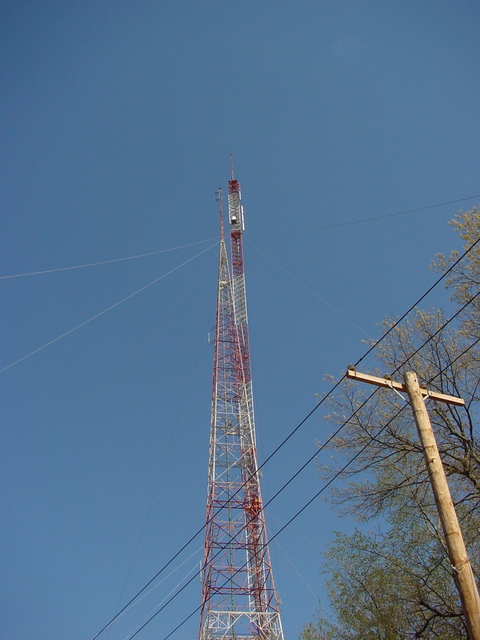 Farther south on Pine St. in Rehoboth, we find the WJAR (10 Providence) towers. I believe WJAR first signed on, on channel 11, from the self-supporting tower in front, now home to WSNE-FM (93.3 Taunton). Channel 10 is now atop the taller, guyed tower, with its and WLNE's DTV below (channels 51 and 49 respectively). WLNE-TV transmits from a separate site in Tiverton, R.I.
See also
---
Copyright 2004, Garrett Wollman. All rights reserved. Photograph taken 2004-05-08.