WALE transmitter building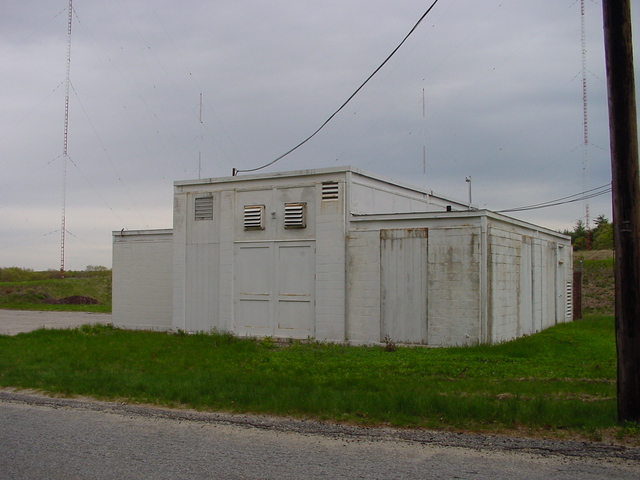 WALE's (990 Greenville) transmitter is located on Log Road in Burrillville, R.I. The station was originally built as WLKW, but even with six towers, its 5-kW night signal does not city-grade Providence from here in the northwest corner of the state. Craig Healy speculates that there may be a rock formation between here and Providence that interrupts the ground conductivity.
See also
---
Copyright 2004, Garrett Wollman. All rights reserved. Photograph taken 2004-05-08.