WPRO-FM/WSBE transmitter building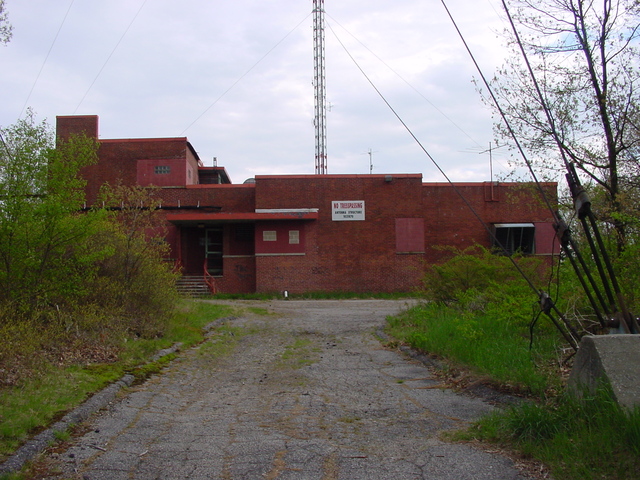 From Smithfield we have made our way to Johnston, and up Neutaconcanut Hill, where we find a multitude of towers, only two of which host broadcast stations. This building, at the base of one of them, houses the transmitters of Rhode Island's state-owned PBS outlet WSBE (36 Providence) and long-time CHR voice WPRO-FM (92.3 Providence). The tower was historically owned by WPRO; WPRO-TV began here on channel 13 and moved to Rehoboth not long before channel 36 signed on.
See also
---
Copyright 2004, Garrett Wollman. All rights reserved. Photograph taken 2004-05-08.