WNRI studios and tower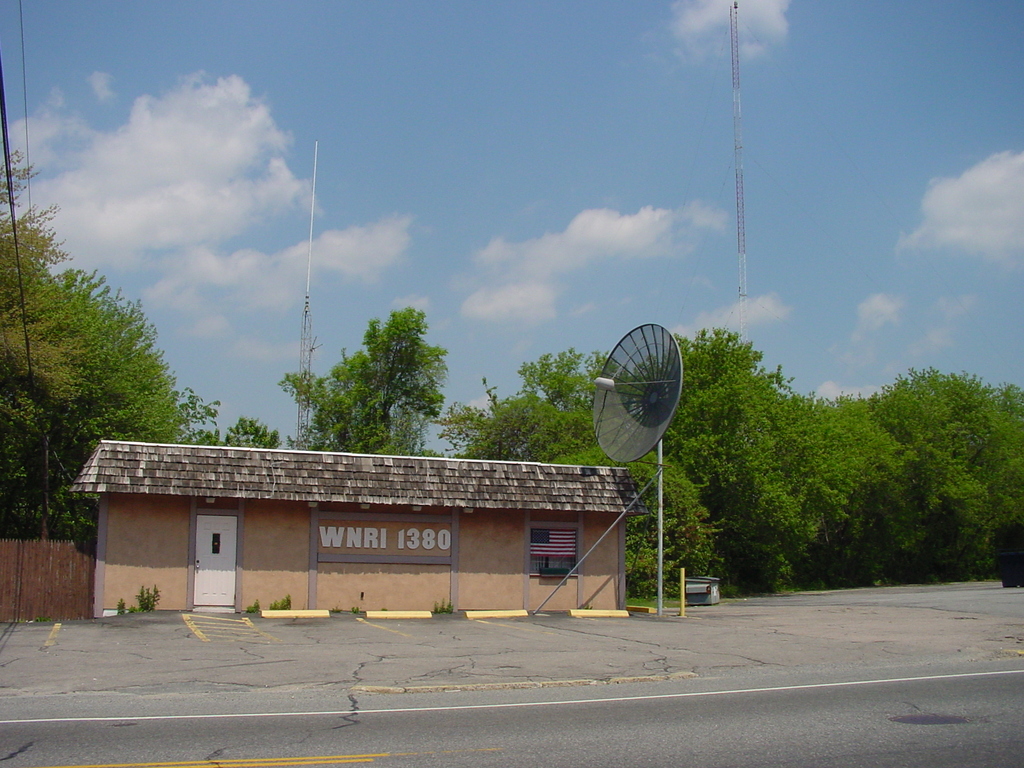 WNRI's (1380 Woonsocket) studios and transmitter have been located here at 786 Diamond Hill Road in Woonsocket for as long as we can remember. It's now owned by New York television personality Ernie Anastos. Recently, WOON (1240 Woonsocket) began diplexing on this tower; it had previously used a skirt on the city's water tower, and then a communications tower next to the water tower.
See also
---
Copyright 2004, Garrett Wollman. All rights reserved. Photograph taken 2004-05-15.