WPRO studios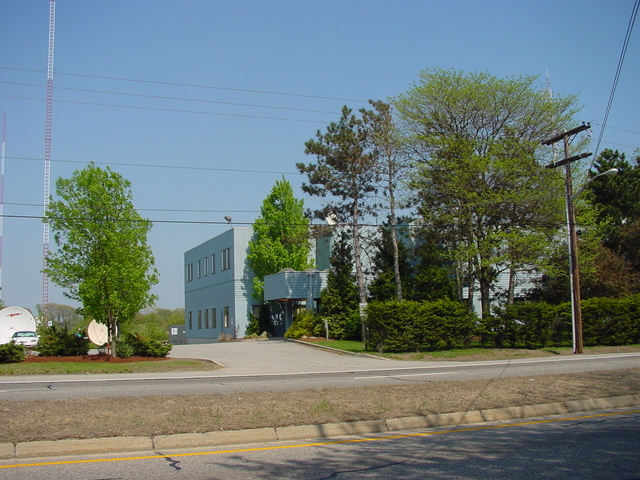 This building, at 1502 Wampanoag Trail in East Providence, was originally built to house the studios of WPRO (630 Providence) and WPRO-FM (92.3 Providence), I'm gussing (from the style of construction) when WPRO-TV (12 Providence, now WPRI) was sold separately. It now holds the studios of the entire Citadel Providence cluster, which also includes WSKO (790 Providence)/WSKO-FM (99.7 Wakefield-Peace Dale) and WWLI (105.1 Providence).
This building is named the "Salty Brine Broadcast Center" after the legendary Rhode Island personality who worked mornings on WPRO for fifty years.
See also
---
Copyright 2004, Garrett Wollman. All rights reserved. Photograph taken 2004-05-15.