Old 100.3 antenna, Middletown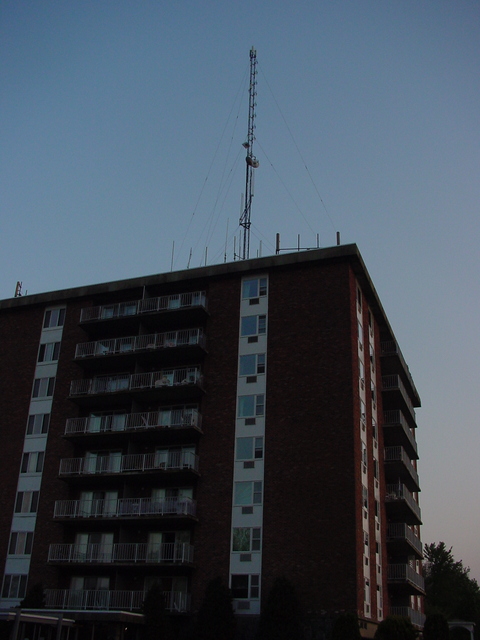 This was the antenna of the 100.3 Middletown facility when it was WOTB and sister to Newport's WADK. In more recent years, it has moved to the WLNE-TV (6 New Bedford) tower in Tiverton, which is more centrally-located. The station is now WKKB and targets the New Bedford side of the market with rock and Stern.
See also
---
Copyright 2004, Garrett Wollman. All rights reserved. Photograph taken 2004-05-15.