WRKO's backup transmitter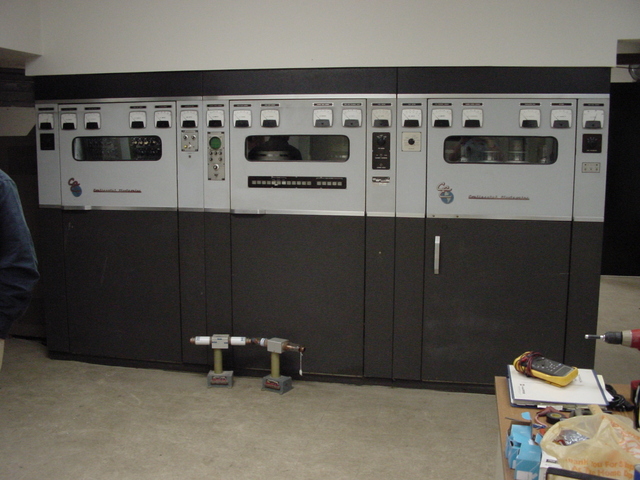 WRKO's backup transmitter is a Continental 317C. The center cabinet contains the power amplifier, which uses two 4CX35000C tubes. The left-hand cabinet contains the rectifier and filters; the right-hand cabinet contains more power electronics and the driver stages. This was a very popular model of transmitter among 50-kW AMs in the '70s and '80s.
See also
---
Copyright 2004, Garrett Wollman. All rights reserved. Photograph taken 2004-05-06.