Art Pepin shows off a combiner module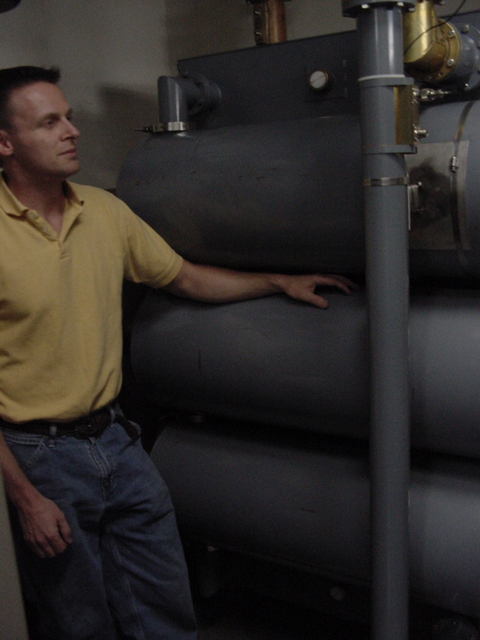 Chief Engineer Art Pepin is standing next to a module of the combiner through which three of the four stations transmit. Unlike many similar installations, at this facility the combiner is not in a single room, but rather, it is split up among the attached stations, so that the input port for each station is located in that station's transmitter room.
See also
---
Copyright 2004, Garrett Wollman. All rights reserved. Photograph taken 2004-05-06.