South End, Doahchestah, Hahbah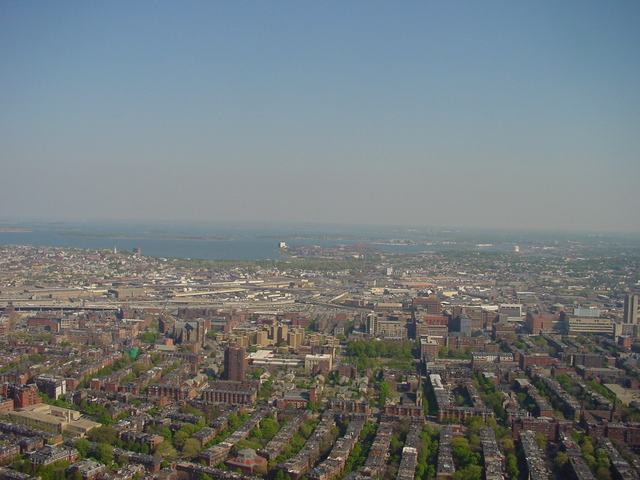 Now looking southeast from the Pru over the South End towards Dorchester. The spit of land sticking out into the harbor at center is Columbia Point; the red complex at dead center is the University of Massachusetts at Boston. Not far from there, you can just make out the strip of office buildings between the Southeast Expressway and Morrissey Boulevard where the Greater Media and WLVI studios and the Boston Globe offices are located.
See also
---
Copyright 2004, Garrett Wollman. All rights reserved. Photograph taken 2004-05-06.