Kendall Square & East Cambridge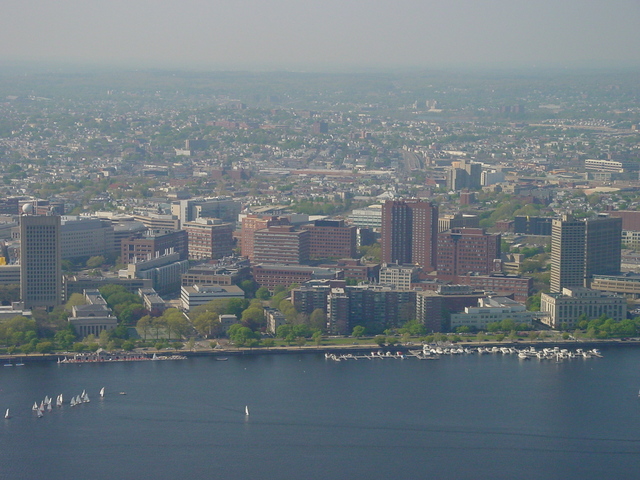 Now looking northwest from the roof of the Pru at the northeastern part of MIT's campus, Kendall Square, and East Cambridge, with Somerville lost in the background haze. The tall building at left is the Green Building, also known as building 54, home to MIT's Department of Earth, Atmospheric, and Planetary Sciences. Below it on the river, to the left of the tennis courts, is the Walker Memorial Building, aka building 50, where the studios of student-run radio station WMBR (88.1 Cambridge) are located. The square tan high-rise at far right is Eastgate, a graduate-student apartment complex; WMBR's transmitter shares a mast atop Eastgate with WGBH translator W242AA (96.3 Beacon Hill and East Cambridge).
See also
---
Copyright 2004, Garrett Wollman. All rights reserved. Photograph taken 2004-05-06.