WAKX memorandum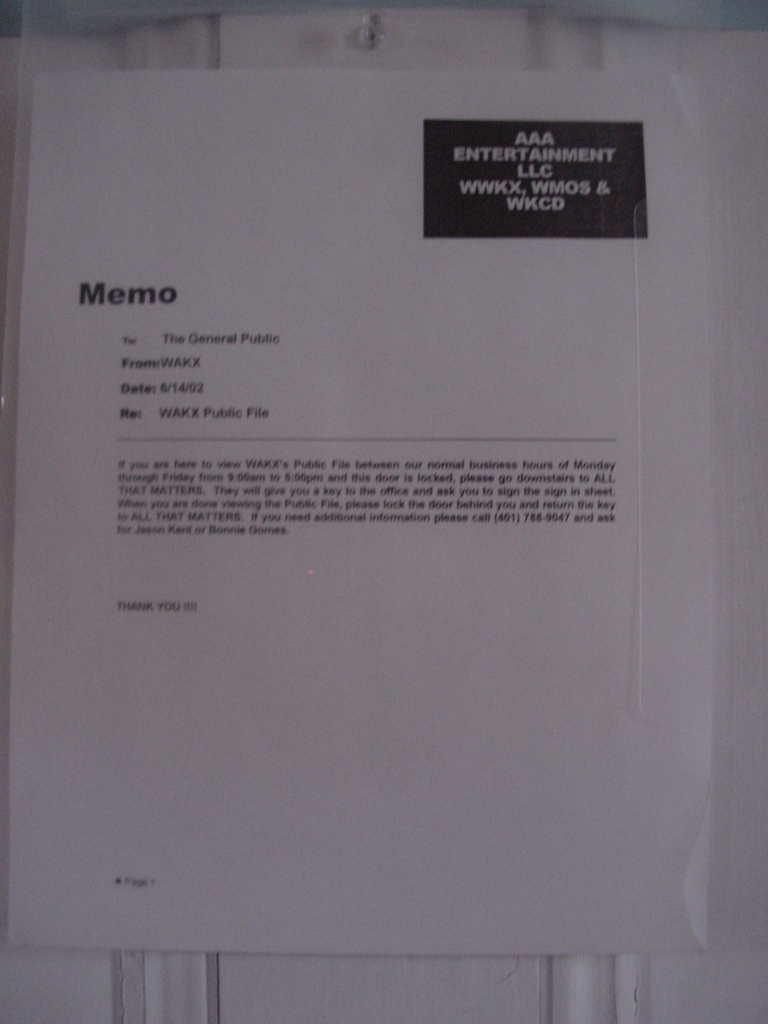 With apologies for the blurry photo: this memorandum is attached to the WAKX main studio door. It reads:
If you are here to view WAKX's Public File between our normal business hours of Monday through Friday from 9:00am to 5:00pm and this door is locked, please go downstairs to ALL THAT MATTERS. They will give you a key to the office and ask you to sign the sign in sheet. When you are done viewing the Public File, please lock the door behind you and return the key to ALL THAT MATTERS. If you need additional information please call (401) 786-9047 and ask for Jason Kent or Bonnie Gomes.
I am almost but not quite tempted to take a day off and drive down during normal business hours just to see what happens.
See also
---
Copyright 2004, Garrett Wollman. All rights reserved. Photograph taken 2004-06-20.