WADK-FM/WCRI tower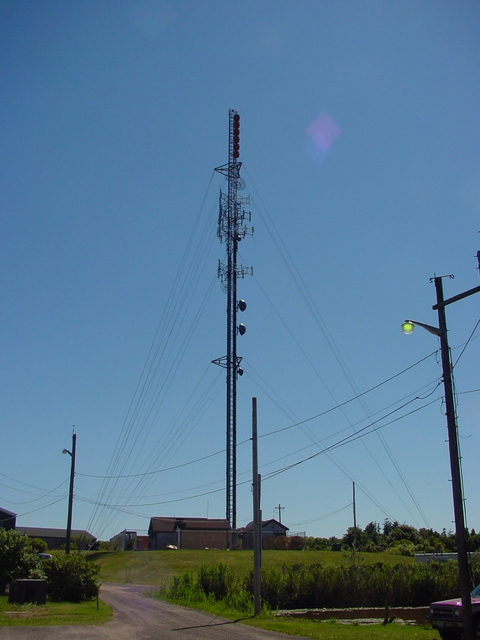 This is the tower from which standards WADK-FM (99.3) and classical WCRI (95.9) transmit. Both stations are licensed to Block Island. When Scott and I were here about eight years ago, this tower did not exist. I'm not sure if WVBI (95.9) was even on the air at that point, and I think WBLQ (99.3) was transmitting from the old channel 69 tower, which is completely gone now.
You can see the two different STL paths for these stations; WCRI's (just below the top level of guys) points back at their studios in Westerly, and WADK-FM's (below the bottom level of cell antennas) presumably points toward Newport.
See also
---
Copyright 2004, Garrett Wollman. All rights reserved. Photograph taken 2004-06-20.