WVEI transmitter building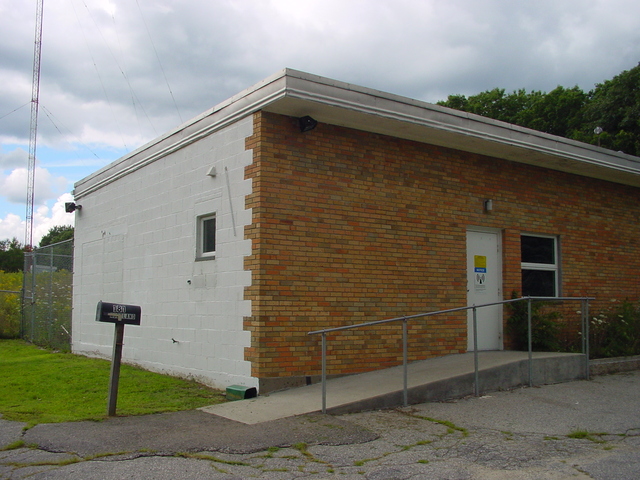 The WVEI transmitter building is not nearly as interesting as a station with its history ought to have, and it looks rather newer than I would expect for a station which has been in the same spot since 1942. The principal reason for this photo is for the mailbox, which gives the street address as 180 Moreland St. This is somewhat surprising, since it is not on Moreland St. I posit that the station's property originally fronted Moreland St., and the cul-de-sac on which it now sits was originally just a driveway.
See also
---
Copyright 2004, Garrett Wollman. All rights reserved. Photograph taken 2004-08-07.