Former WCAT-A/F studios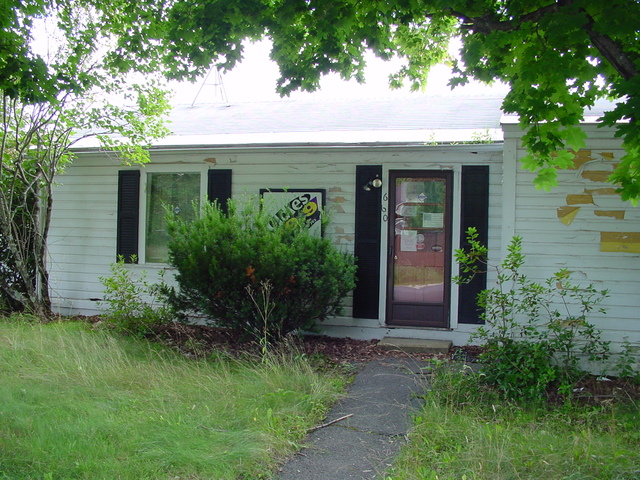 When I was last here, these were the studios of two stations, WCAT (700 Orange), which was running syndicated blather from Talk America with no legal ID, and WCAT-FM (99.9 Athol) with an AC format. Later, under Citadel ownership, the FM would go Oldies, and would later adopt the callsign WAHL, so that another Citadel station could become WCAT-FM. (Some have theorized that this was the only reason Citadel bought had the station in the first place, although it would have made an obvious combination with WWFX (100.1 Southbridge).) In any event, the AM spent some time simulcasting the FM and later as leased-religion "Radio Adonai" before both stations were sold to Steve Silberberg's Northeast Broadcasting. The AM now simulcasts WGAW (1340 Gardner), about which more later, and the FM studios are located in Gardner as well.
See also
---
Copyright 2004, Garrett Wollman. All rights reserved. Photograph taken 2004-08-07.