WEIM transmitter building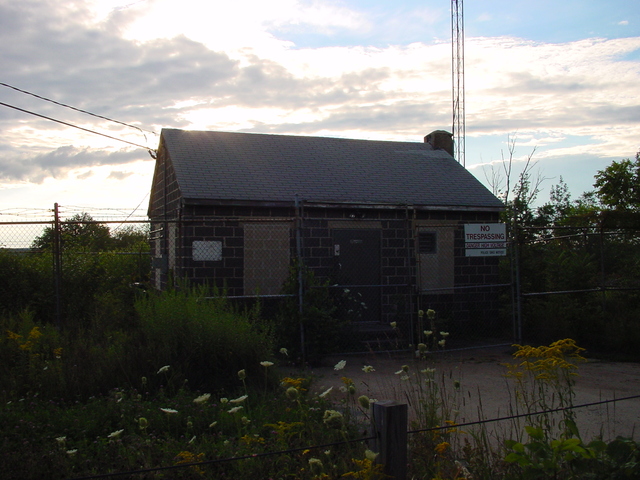 From Gardner I headed up into Fitchburg to see the hilltop sites of WEIM (1280 Fitchburg) and WFGL (960 Fitchburg) in the setting sun. WEIM's is the more accessible of the two, located right on Alpine Rd. amid a cluster of communications towers; this is WEIM's transmitter building.
See also
---
Copyright 2004, Garrett Wollman. All rights reserved. Photograph taken 2004-08-07.