WFGL towers (II)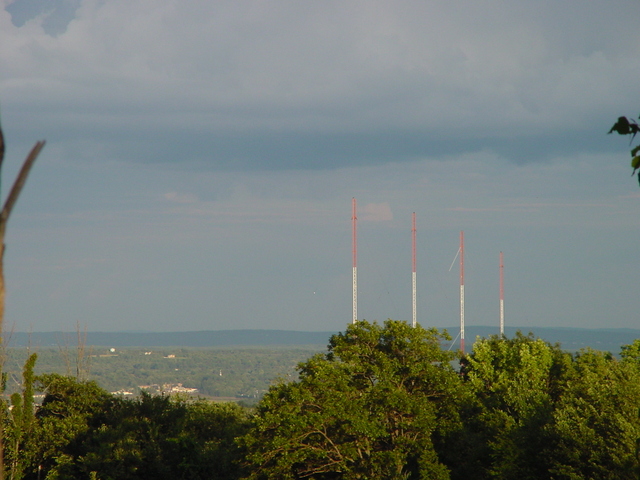 I took the time to drive all the way around Alpine Hill, and satisfied myself that there really is no way to get any closer to (or any better view of) WFGL, but the sun poked out from behind the clouds, so I stopped to grab another shot of the towers. Wow.
(Just for that, I'll refrain just this once from making any snide comments about WFGL's Calvary Satellite Network programming.)
See also
---
Copyright 2004, Garrett Wollman. All rights reserved. Photograph taken 2004-08-07.