Chez Fybush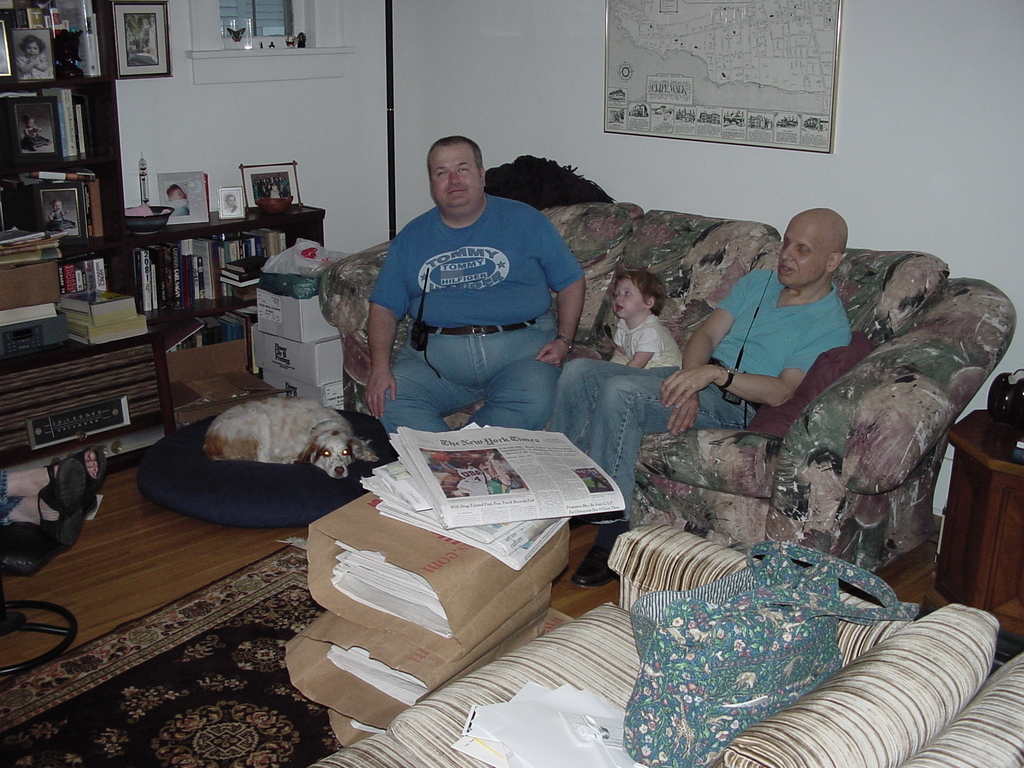 I arrived in Rochester in time for dinner with the Fybushes and with a couple of blind club members who flew in to Rochester airport and were waiting for a ride out to Batavia.
From left to right: Freckles Fybush, Dave Marthouse, Ariel Fybush, and Larry Stoller
---
Copyright 2004, Garrett Wollman. All rights reserved. Photograph taken 2004-09-01.