Original CBL tower base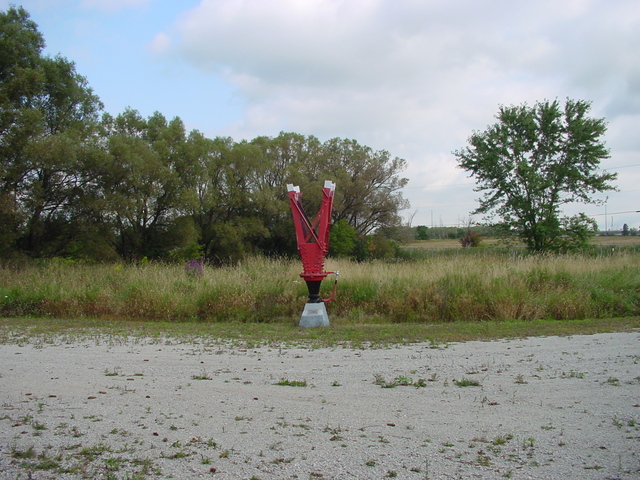 Day 1 of NRC-Batavia dawned early, as members of the club piled into carpools to cross the border and visit some significant broadcasting facilities in Canada, few more important than this one. The lonely-looking tower base, on Auburn Road in Hornby, Ontario, was once home to the flagship station of the Canadian Broadcasting Corporation, CBL (then on 840 kHz), when the station moved out here in 1937. When the tower, located about 500 feet behind the transmitter building, was replaced about fifteen years ago, the base of the old tower was put on display here. There's a plaque on the footing giving the old tower's physical dimensions and date of construction.
---
Copyright 2004, Garrett Wollman. All rights reserved. Photograph taken 2004-09-02.