Inside the PA cabinet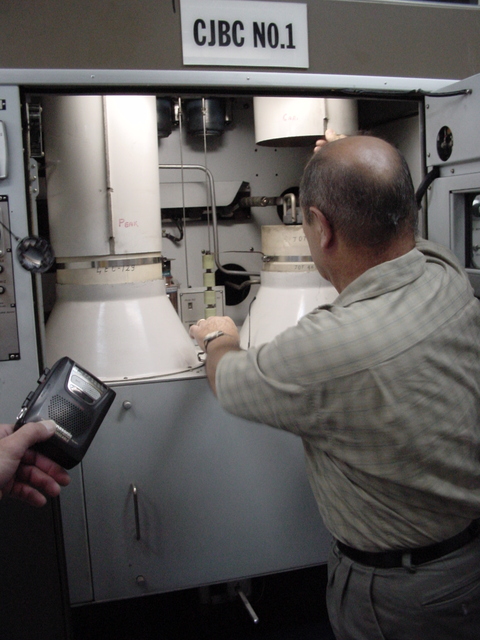 Roberto opened up the PA cabinet of the off-air CJBC transmitter to show how the terminals of the 4CX35000A power tetrodes are insulated. The extra sleeve reduces the likelihood of arcing between the terminals and the grounded chassis metal. The tubes are actually installed "upside down" in this configuration; the envelope of a 4CX35000A is covered entirely by a finned metal heat sink, which in the 317C is located inside the cabinet at bottom for more efficient cooling.
---
Copyright 2004, Garrett Wollman. All rights reserved. Photograph taken 2004-09-02.