Roberto Vissani and "CBL #2"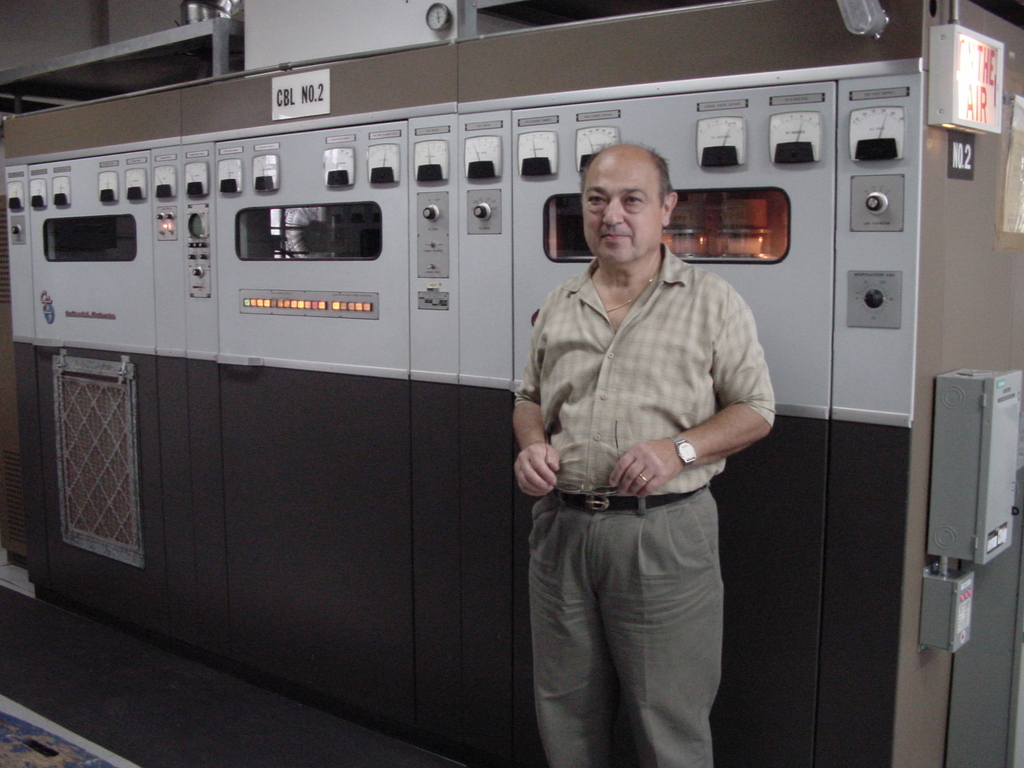 At our request, Roberto Vissani poses in front of one of his "babies", Continental 317C number 52, the former "CBL #2" transmitter in Hornby (now used by CHWO).
Although CHWO was a new license on 740 kHz, the owners wisely decided to lease transmission services from the CBC rather than trying to build their own new facility (which would inevitably have been inferior). Since none of the equipment had been removed from Hornby, it was a simple matter of replacing the STL and the old CBL transmitters became the new CHWO transmitters.
---
Copyright 2004, Garrett Wollman. All rights reserved. Photograph taken 2004-09-02.