Newspaper article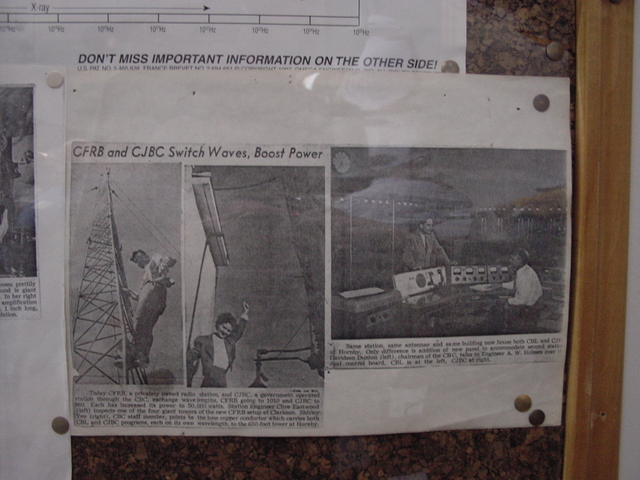 Hiding behind the processing rack in Hornby is a bulletin board with several historic newspaper articles posted, as well as a spectrum chart, the stations' STL licenses, and drawings of the transmitters and racks.
This is one of two articles describing the swap the CBC forced upon CFRB many years ago, in which the CBC got CFRB's class I-A allocation on 860 kHz, and CRRB got CJBC's inferior class I-B allocation on 1010. I say "forced" because, even though the CBC paid CFRB money to make the change, the CBC was also the regulatory agency at that time, and could have made life very difficult for CFRB had they not gone along.
---
Copyright 2004, Garrett Wollman. All rights reserved. Photograph taken 2004-09-02.