DAB receiver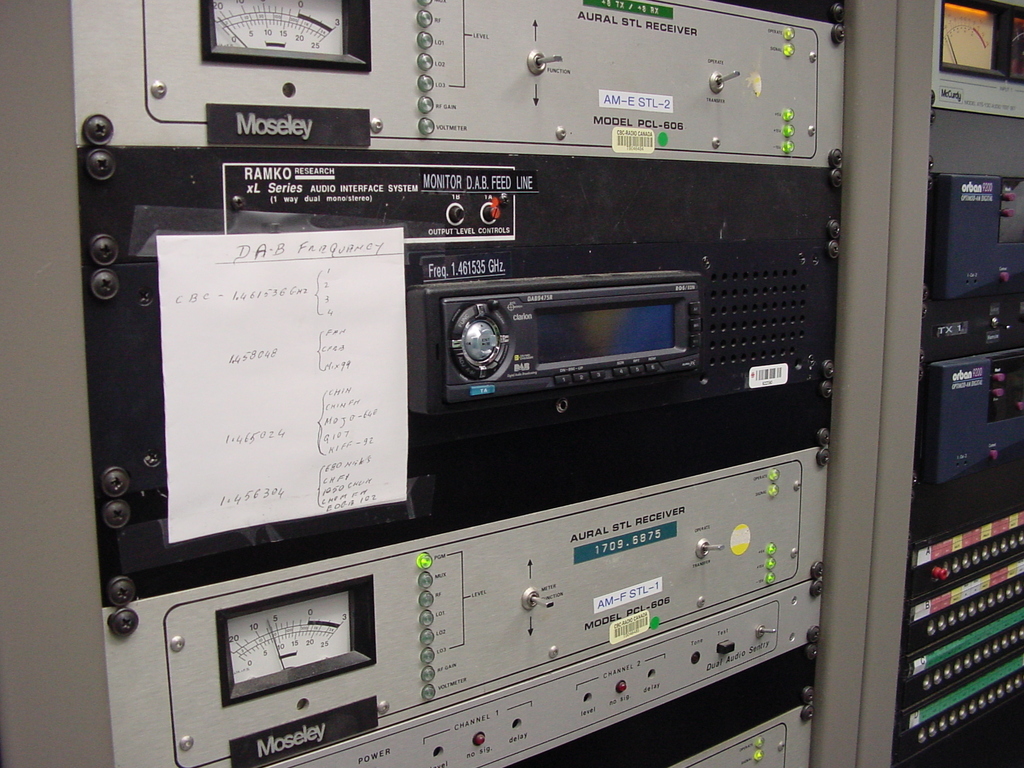 Canada, like most other western nations, has adopted the Eureka-147 system for digital audio broadcasting. Toronto's DAB transmitters are quite naturally located on the CN Tower; Roberto installed this Clarion car DAB tuner in place of some obsolete CBL equipment to monitor the DAB signals from Toronto. Presumably, if CJBC's STL failed, he could patch CJBC's digital signal from this tuner into the air chain.
At the time this chart was written, CHWO was apparently not on DAB yet. Stations listed are CBC 1 (CBLA) and 2 (CBL-FM), SRC 1 (CJBC) and 2 (CJBC-FM), "Fan" (CJCL), CFRB, "Mix 99" (CKFM), CHIN, CHIN-FM, "Mojo-640" (CFMJ), "Q107" (CILQ), "Kiss 92" (now "Jack" CJAQ), "680 News" (CFTR), CHFI, 1050 CHUM, CHUM-FM, and "Edge 102" (CFNY).
---
Copyright 2004, Garrett Wollman. All rights reserved. Photograph taken 2004-09-02.