WGR/WWKB tx bldg.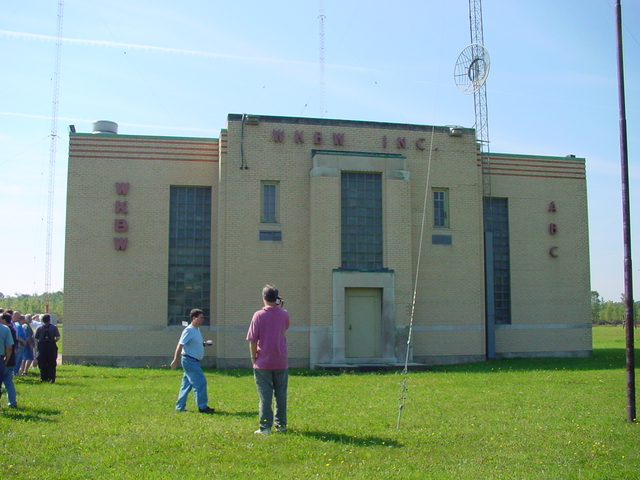 We've moved on to the transmitter facility of western New York, built in the 1930s on Big Tree Road in Hamburg: WWKB (1520 Buffalo) and WGR (550 Buffalo), now reunited under Entercom ownership after 50 years apart. Unfortunately, Entercom's engineering staff in Buffalo were all busy with real work, so we were not able to get a tour of this classic facility. In front of the building are Tony DeNicola and Paul Mount.
It is unfortunately very difficult to get a good shot of the towers here without a wider angle than my point-and-shoot digital is capable of. There are four guyed towers in a row, another guyed tower out-of-line, and one tall self-supporter; see Fybush's Tower Site of the Week article for a good view.
---
Copyright 2004, Garrett Wollman. All rights reserved. Photograph taken 2004-09-03.