WHAM equipment racks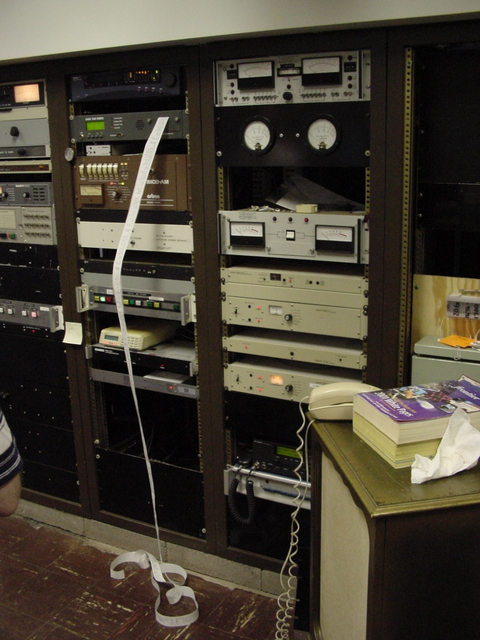 Inside the WHAM transmitter building, the transmitters are all located on the second floor. (The first floor is dedicated to electrical equipment.) WHAM is a Primary Entry Point for the Emergency Alert System, which explains the presence of an EAS ENDEC at the transmitter site.
---
Copyright 2004, Garrett Wollman. All rights reserved. Photograph taken 2004-09-04.