WTUX towers, former studio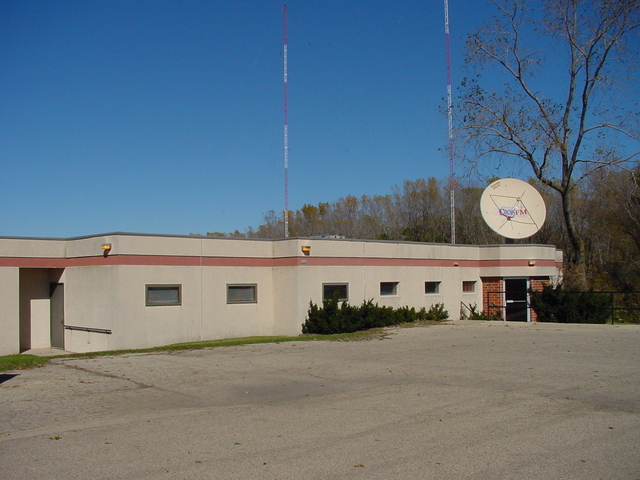 The two towers seen behind the building are WTUX (1550 Madison), part of Mid-West Family Broadcasting's sizable Madison cluster. The building, located at 5024 E. Lacy Rd. hard by the US 14 freeway, was the pre-consolidation studio location of the then WHIT and its sister station, WWQM-FM (106.3 Middleton). WTUX, being on a Mexican/Canadian clear channel, has no night authorization; it operates at 5 kW-D DA-D, with the two towers seen and two more out-of-frame to the left.
---
Copyright 2004, Garrett Wollman. All rights reserved. Photograph taken 2004-10-10.