Old Mid-West Family studios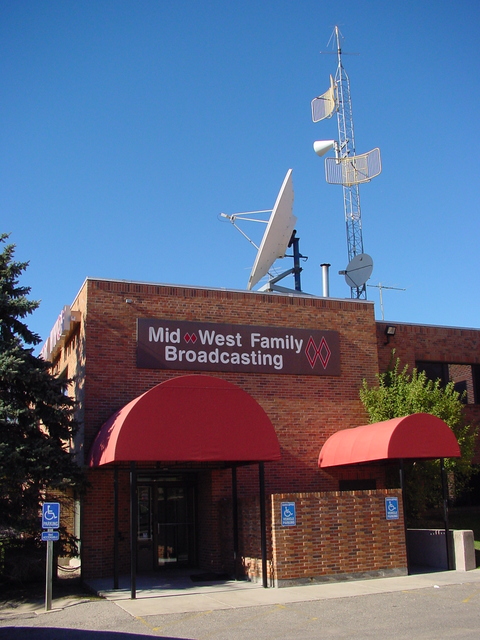 Although I did not know it when I finally found them, these are soon to be the former Mid-West Family Madison cluster studios. This building is located at 2740 Ski Lane, just east of the US 14 freeway, and currently houses WLMV (1480 Madison), WTUX (1550 Madison), WTDY (1670 Madison), WHIT-FM (93.1 De Forest), WJJO (94.1 Watertown), WMGN (98.1 Madison), and WWQM-FM (106.3 Middleton). It's not surprising that, with a seven-station cluster, a building of this size would feel a bit tight; the new studios, shown later, are in a large new office building on Rayovac Drive, not far from the WMTV tower.
---
Copyright 2004, Garrett Wollman. All rights reserved. Photograph taken 2004-10-10.