Madison Community tx bldg.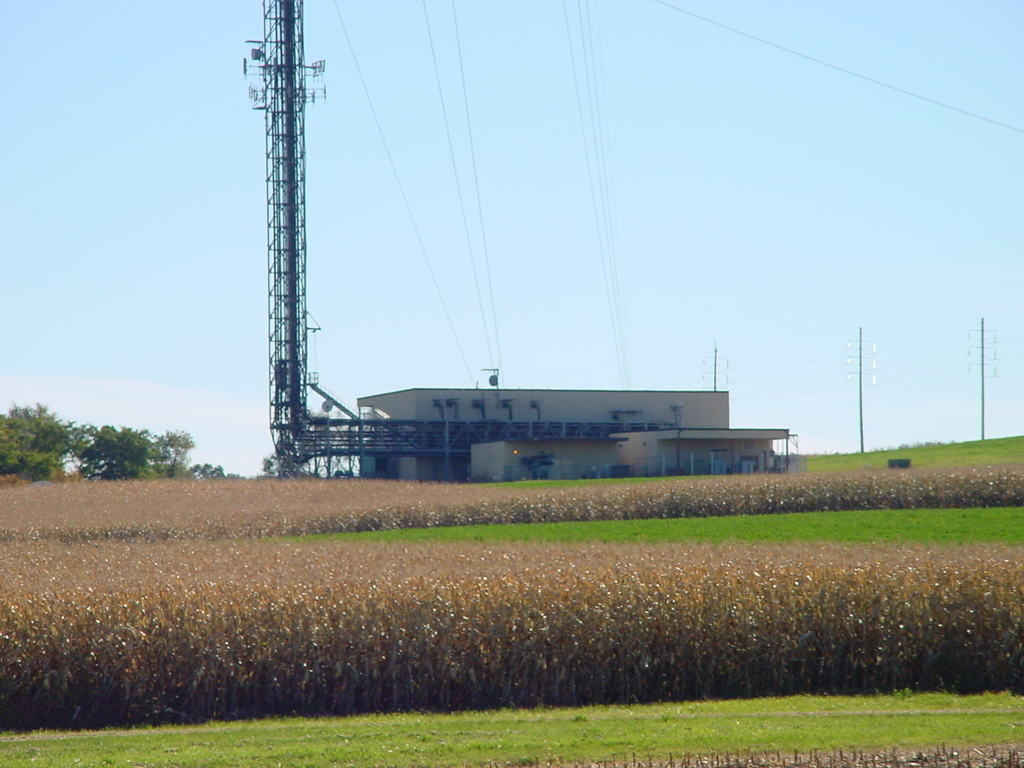 From Ski Lane on the east side of Madison we have come over to the west side, where the 1400-foot Madison Community Tower looms over Mineral Point Road and the surrounding suburban sprawl. All of the stations on the tower use this transmitter building. The whole facility is owned by the University of Wisconsin.
---
Copyright 2004, Garrett Wollman. All rights reserved. Photograph taken 2004-10-10.