WKOW-TV studios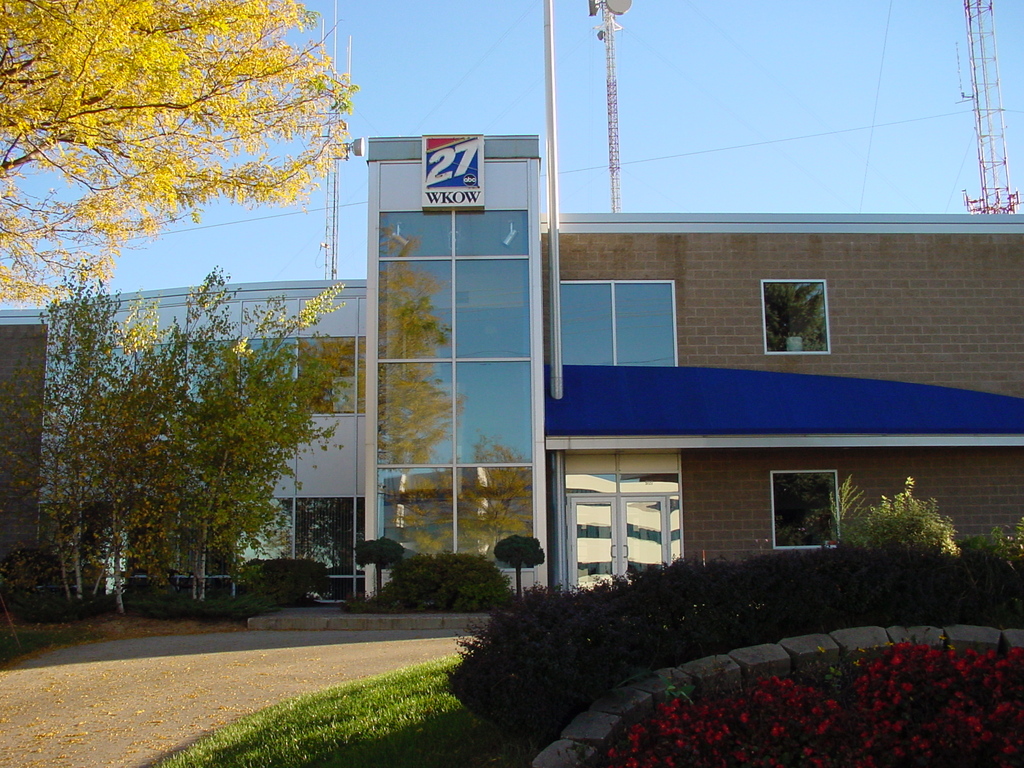 We leave the tall towers behind to continue with our studio visits, this time to WKOW-TV (27 Madison, DT 26). WKOW-TV signed on in 1953 as a CBS affiliate, sister to WKOW (1070 Madison, now WTSO). The original studios were constructed on this Tokay Boulevard site not long after the station was first constructed. WKOW-TV switched to ABC during the 1960s, although WKOW radio kept the CBS affiliation. In 1970, WKOW-TV was sold away from radio, in accordance with the FCC's "one to market" policy of that era; the AM became WTSO, but remained in this building through the 1980s, later adding an FM sister station on 104.1 (now WZEE) which had previously been a stand-alone.
One of the towers that you see is the original channel 27 tower; it stood nearly 1,200 feet before being partially dropped in the late 1990s after WKOW moved to the Madison Community Tower; it now holds a weather radar.
The street address is 5727 Tokay Blvd., Madison.
---
Copyright 2004, Garrett Wollman. All rights reserved. Photograph taken 2004-10-10.