Maine Township H.S.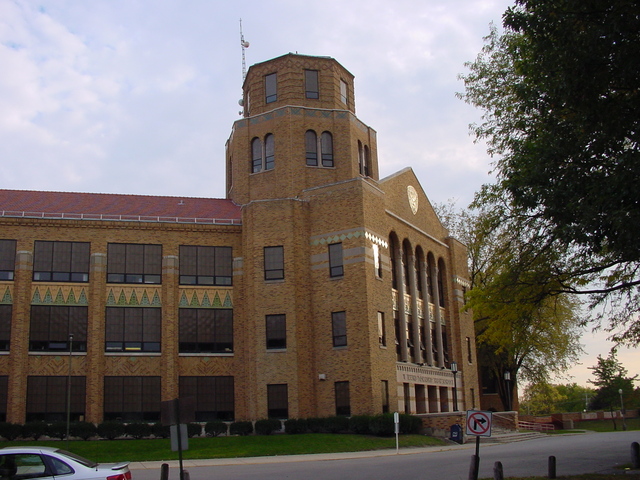 The first of the little high-school stations I visited was WMTH (90.5 Park Ridge), a little eight-watt class-D station located in this rather attractive building, home to Maine Township East H.S. on W. Dempster in Park Ridge. The next photo shows their antenna more clearly. They were not on the air when I visited.
WMTH is located almost across the street from the site of WYLL (1160 Chicago), which we'll get to shortly.
See also
---
Copyright 2004, Garrett Wollman. All rights reserved. Photograph taken 2004-10-07.