WBGX towers (broadside)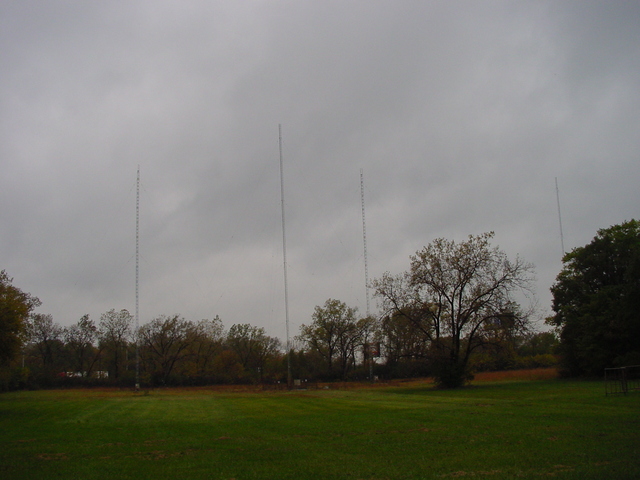 After giving up ever hearing a WARG legal ID, I noticed that WLTL had signed on, so I headed up to La Grange to record a side. I then made the mistake of getting on the southbound Tri-State Tollway, which was barely crawling, to head down to the south suburbs. My first stop, when I finally got down to where I wanted to be, was right at the intersection of the Tri-State and US 6 in Markham, at WBGX (1570 Harvey), one of the few full-time stations on 1570 in the U.S. This photo is taken from Campbell Road; a later shot from the transmitter building shows the layout of the towers a bit better.
See also
---
Copyright 2004, Garrett Wollman. All rights reserved. Photograph taken 2004-10-08.