WBGX towers (end-on)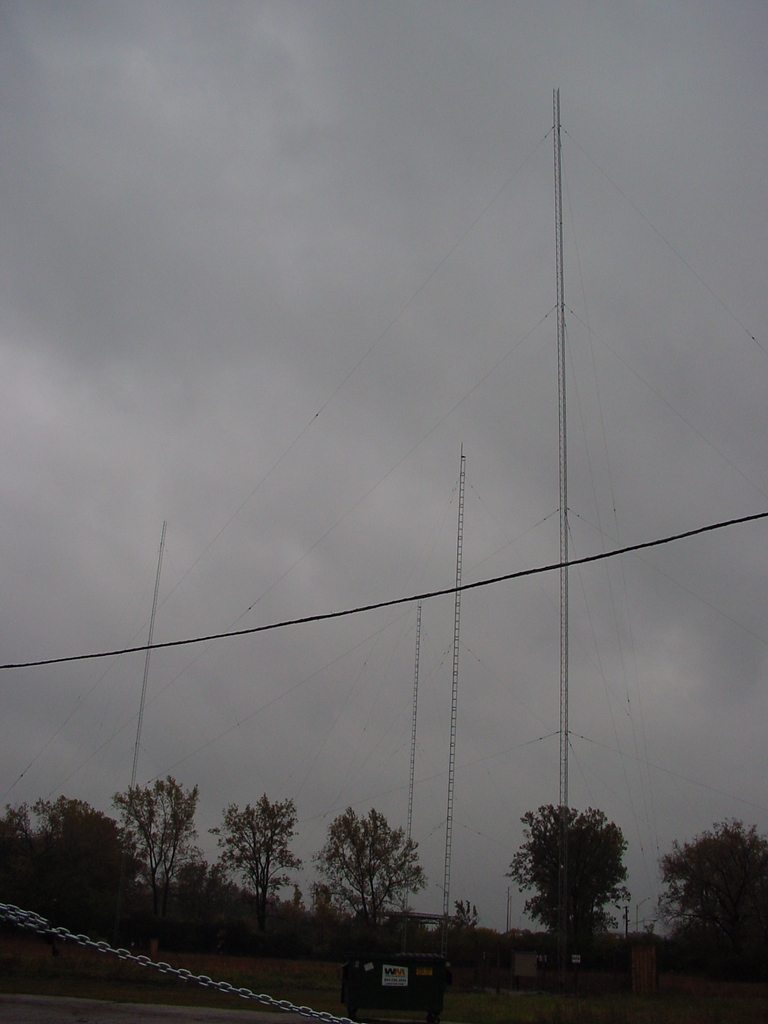 In this view you can clearly see that the WBGX (1570 Harvey) antenna system consists of a north-south line of three towers, with a single tower off to the east. The lone tower to the east is not used at all; the line is oriented at 5 degrees off true. Although WBGX is licensed as a DA-2, it is actually operated as a DA-1, with 1 kW daytime and 500 W at night.
See also
---
Copyright 2004, Garrett Wollman. All rights reserved. Photograph taken 2004-10-08.