Self-explanatory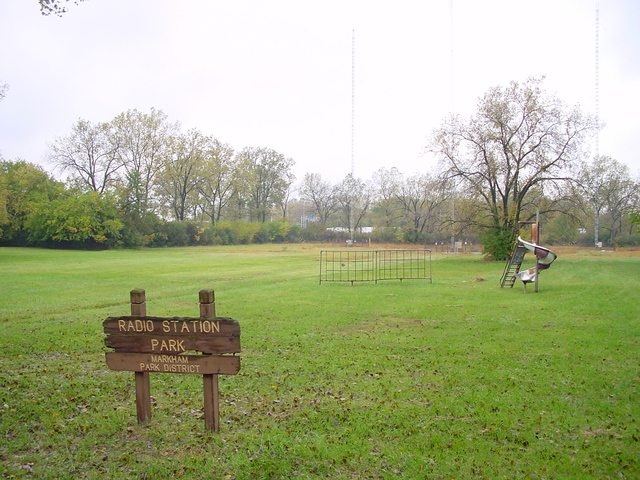 An extra bonus of the WBGX site is Radio Station Park, complete with disused playground equipment, courtesy of the local park district.
From Markham I went down to Flossmoor to see WHFH (88.5 Flossmoor) at Homewood-Flossmoor High, but on later review I'm convinced the picture I took doesn't show the right antenna, so we'll skip that one and continue on to Joliet.
See also
---
Copyright 2004, Garrett Wollman. All rights reserved. Photograph taken 2004-10-08.